Protect Your Investment. And Your Peace of Mind.
At Dillard Door, we understand that owning your own retail business is more than a job – it's a passion worth protecting. Our window security film allows you to showcase your products without compromising the security of your store, and our coiling steel grilles and shutters provide you with added protection long after you've locked the doors and gone home for the night.
Today, you'll find our exterior and interior storefront protection solutions in retail shops and department stores throughout Tennessee. From new construction to retrofit projects, we can help. Call 901.775.2143 or contact us today to discuss your needs.
Popular Features
Strong yet lightweight materials
Manual or motorized solutions
Quick, easy installation
Aesthetically pleasing designs
Scratch- and corrosion-resistant finishes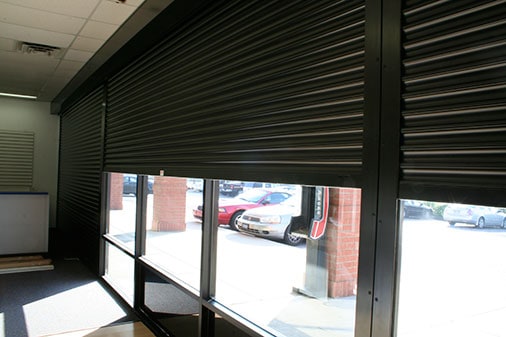 Exterior Storefront
Coiling Steel Shutters
Window Security Film
Pipe Bollards (to match your decor)
Interior Storefront Barriers
Coiling Steel "Counter Shutters"
Chain Closures
Grilles
Need Help? Have a Question?